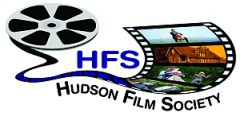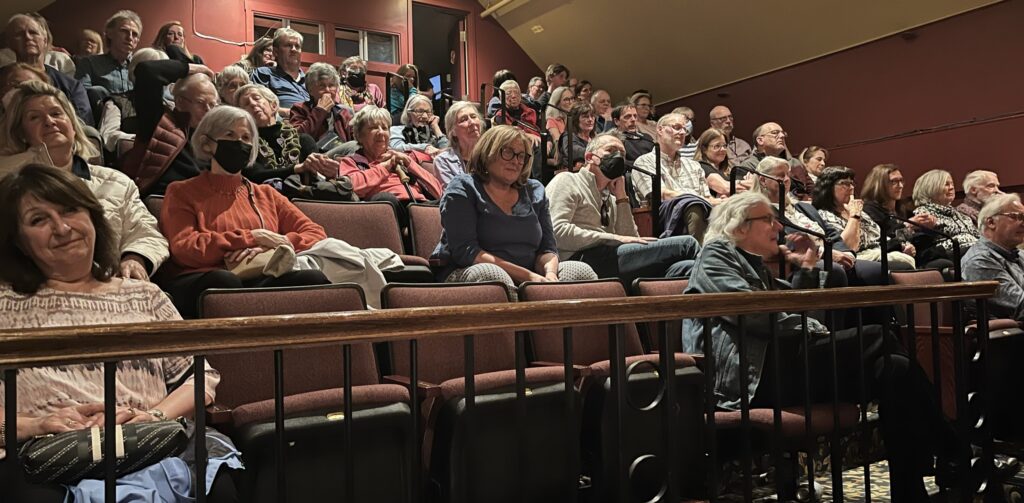 To see some great films, you have to be a member, but….
it's really easy to join.
Download the membership form here and fill it out and send it in,
or bring it to the theatre on a film night
with the membership fee as shown on the form.
and get signed up there and then… then enjoy the film!
(You can also fill it out on-line, print it and save it too.)
Experience great movies, on the BIG screen, right here in Hudson!
Enjoy the collective comfort of seeing a movie with others
Expect to see the very best of cinema, carefully curated by TIFF for your viewing pleasure
Many award-winning movies at Hudson Village Theatre
SAVE MONEY! THE BEST VALUE IS TO BECOME A MEMBER OF THE HUDSON FILM SOCIETY
Depending on availability and new film choices arriving later in the year, here are some of the films we could program in 2023/24
Living (2022 – UK/Japan/Sweden) Living sets a high bar for itself in setting out to remake a Kurosawa classic — and director Oliver Hermanus and star Bill Nighy clear it in triumphant fashion. LIVING is the story of an ordinary man, reduced by years of oppressive office routine to a shadow existence, who at the eleventh hour makes a supreme effort to turn his dull life into something wonderful.
Juniper (2021 – New Zealnd) Juniper's story offers few surprises — and it doesn't need any, with Oscar nominee Charlotte Rampling holding the viewer rapt from start to finish. She is a worldly former war correspondent now bored in retirement with a drinking problem and a newly fractured leg. Sam (George Ferrier) is her unruly grandson, recently kicked out of boarding school and grieving the death of his mother. When the two are brought together under the same roof, they form an unexpected bond.
Broker (2022 – South Korea) Broker skirts the edges of sentimentality, but is consistently grounded by Kore-eda Hirokazu's warm, tenderly melancholic approach. The film follows two brokers who sell orphaned infants, circumventing the bureaucracy of legal adoption, to affluent couples who can't have children of their own. After an infant's mother surprises the duo by returning to ensure her child finds a good home, the three embark on a journey to find the right couple, building an unlikely family of their own.
The Quiet Girl (2022 – Ireland) A remarkable debut for writer-director Colm Bairéad, The Quiet Girl offers a decptively simple reminder that the smallest stories can leave a large emotional impact. Rural Ireland. 1981. Nine-year-old Cait is sent away from her overcrowded, dysfunctional family to live with foster parents for the summer. Quietly struggling at school and at home, she has learned to hide in plain sight from those around her. She blossoms in their foster care, but in this house where there are meant to be no secrets, she discovers one painful truth. Oscar nominated in 2023
Driving Madeleine (2022 – France) Madeleine, 92 years old, calls a taxi to take her to the retirement home where she will be living. Charles, a disillusioned driver with a tender heart, agrees to drive by the places that affected Madeleine's life. Through the streets of Paris, her extraordinary past is revealed. They don't know it yet, but they will forge a friendship during this drive that will change their lives forever.
Past Lives (2023 – US/South Korea) A remarkable debut for writer-director Celine Song, Past Lives uses the bonds between its sensitively sketched central characters to support trenchant observations on the human condition. Nora and Hae Sung, two deeply connected childhood friends, are wrest apart after Nora's family emigrates from South Korea. Two decades later, they are reunited in New York for one fateful week as they confront notions of destiny, love, and the choices that make a life, in this heartrending modern romance.