Wild Rose

(Arts Alive Festival, June 6 to 12)

Monday, June 7 – 2:00 and 8:00
Director: Tom Harper
Cast: Jessie Buckley, Julie Walters, Sophie Okonedo, Jamie Sives, James Harkness
Time: 101 min
Country: UK
Year: 2019
Language: English
Rose-Lynn (Jessie Buckley) has all the trappings of a country star. A single mother and an ex-con with a name that just demands a Tennessee accent, she lives and breathes Country. Enamoured with the "three chords and the truth" found in true country songs, Rose-Lynn dreams of Nashville and stardom. Buckley utterly sells Rose's sheer hunger, and when we see the way she comes alive onstage, it's hard to begrudge her these dreams. The always-excellent Sophie Okonedo and Julie Walters give splendid supporting turns as Rose's keen employer-turned-friend and long-suffering mother respectively. That Buckley is a talented singer/actress is no surprise but a quick glance at the film's credits reveals her as a co-writer for many of Rose-Lynn's tunes, adding a further, brilliant depth to this star-making performance. It's a film that's just as much about accepting your responsibilities as it is chasing your dreams at any cost – and inhabiting that funny middle ground that often exists between. Jessie Buckley's soaring performance is an absolute must-see. Selfish, loveable, and at times heartbreaking, Rose-Lynn is a gift of a character and Wild Rose is a gift of a wildly entertaining film.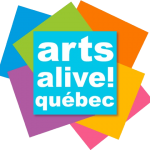 President
The best way to enjoy cinema magic is to see it with others and share the experience of unique films. Laugh together, cry together, learn together, applaud together.
Publicity
The Hudson Festival of Canadian Film is an opportunity to discover the stories that reflect the magic and collective imagination of the place we call Canada.
Opera aficionado
Opera is unique in the theatre arts: The combination of dramatic narrative, stagecraft and music, is unparalleled by any other.