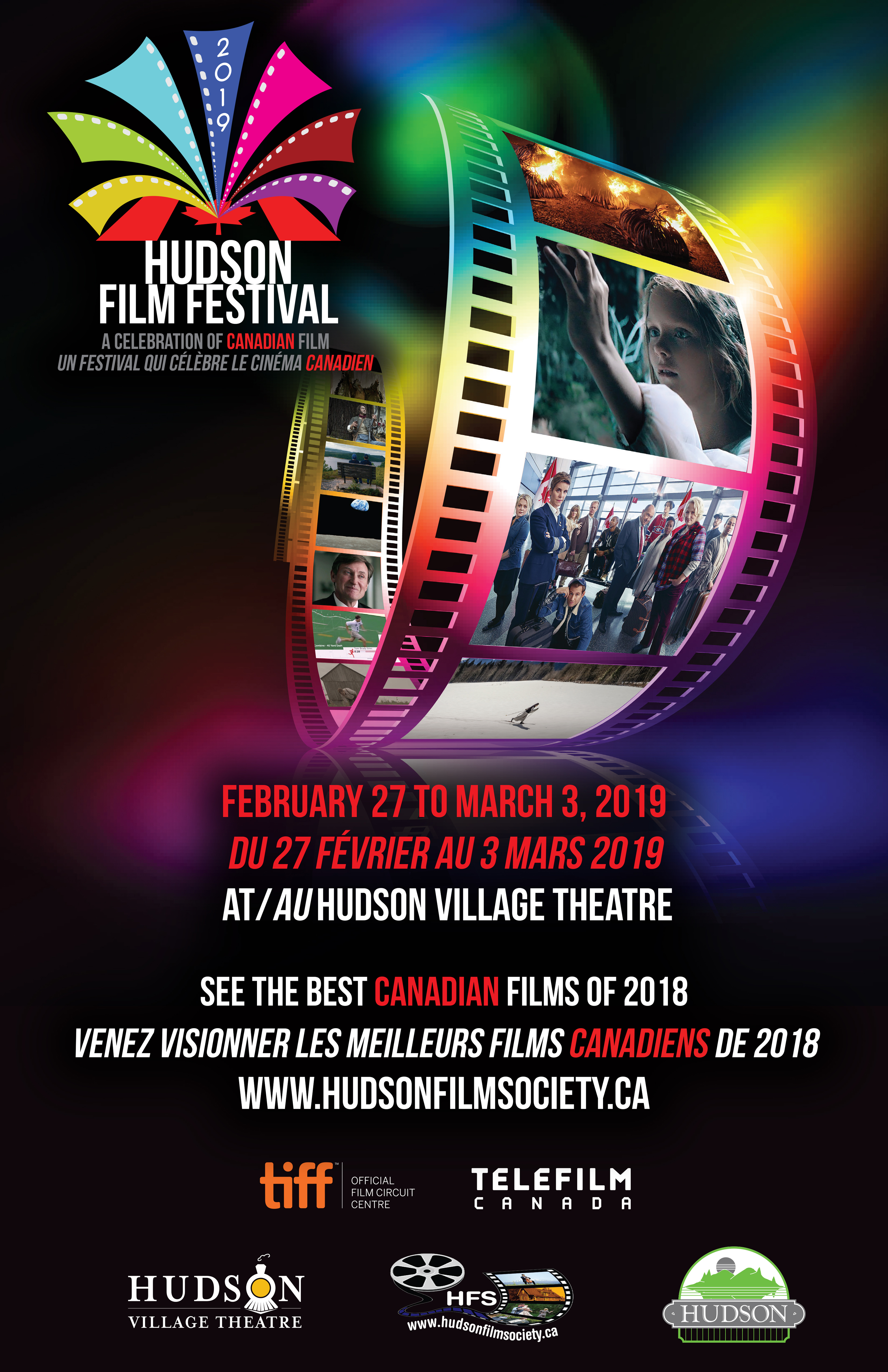 Buying Tickets For The Hudson Film Festival
1. The popular "Best Buy" 5-Pass available on the Internet at www.hudsonfilmsociety.ca or at the Village Theatre Box Office.
2. Single Tickets only available in person and with cash at the Hudson Village Theatre.
3. Single Tickets will be available before each film. We apologize for the inconvenience of 'in person' buying.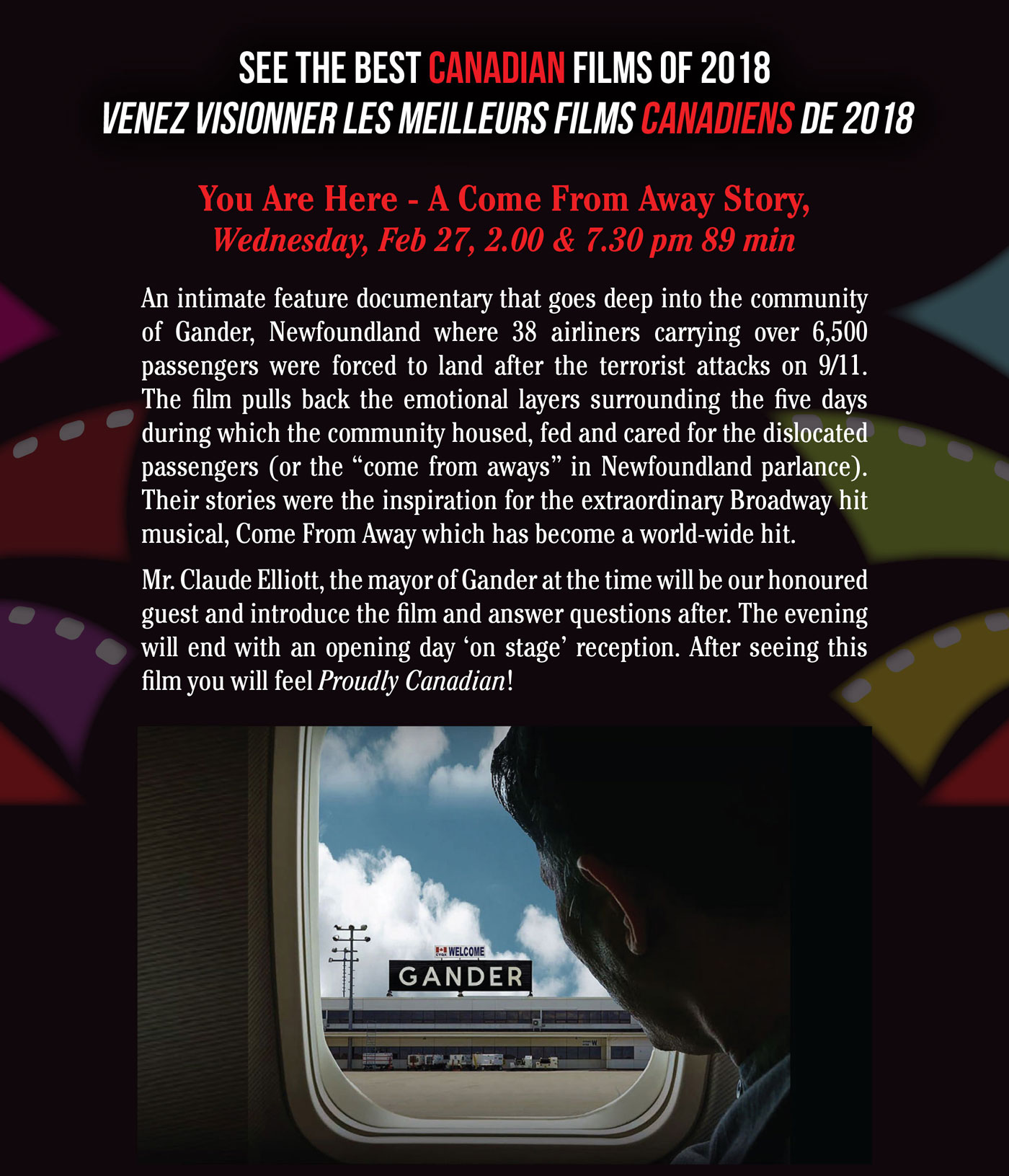 Drawer Boy, Thursday, Feb 28, 2.00 pm 99 min
Ontario – 1972. Miles, a young theatre actor from Toronto, arrives in Huron County at the home of Angus and Morgan, two aging bachelor farmers. Miles stays with the two farmers in order to gather stories about rural life and make a play abut it. All three of their lives are irrevocably altered when art attempts to imitate life and the line between truth and fiction is crossed. Although the clash between rural shrewdness and urban naiveté initially makes this film a comedy, the story ultimately evolves into a compelling drama of loyal friendship, lost love and abiding devotion.
Trailer https://www.youtube.com/watch?v=IRqASHFqzd4
Ben's Night, Thursday, Feb 28, 7.30 pm 120 min
An evening to honour and remember, filmmaker Ben McKinnon and to celebrate new filmmakers through a program of their exciting short films.
This Mountain Life, Friday March 1, 2.00 pm 76 min
Few venture into true mountain wilderness. Martina Halik and her 60 year-old mother Tania embark on a six-month ski trek through the treacherous Coast Mountains of British Columbia. This journey has only been completed once before, and never by a female duo. Their adventure is interspersed with beautifully crafted portraits of high-altitude human endurance and is a riveting portrait of human passion set high in the peaks of British Columbia.
Trailer https://www.youtube.com/watch?v=Qiw-c4K05F0
Anthropocene: The Human Epoch, Friday, March 1, 8.00 pm 93 min
A cinematic meditation on humanity's massive re-engineering of the planet, Anthopocene: The Human Epoch is a four years in the making feature documentary film from the multiple-award winning team of Jennifer Baichwal, Nicholas de Pencier, and Edward Burtynsky. Narrated by Alicia Vikander.
Trailer https://www.youtube.com/watch?v=44RYqgKwfSQ
Falls Around Her, Saturday, March 2, 10.30 am 100 min
Tantoo Cardinal shines as a world-famous Anishinaabe musician who returns to the reserve to rest and recharge — only to discover that fame (and the outside world) are not easily left behind, in writer-director Darlene Naponse's riveting portrait of resilience set among a northern First Nation.
Lunch Break – Healthy food, Soup and Sandwiches,
from Hudson's Que de Bonnes Choses – available in the Lobby.
In Search Of Greatness, Saturday, March 2, 2.00 pm 77 min
This is a groundbreaking feature documentary revealing the true nature and nurture of the greatest athletes of all time. Through a series of intimate conversations and captivating footage, Director Gabe Polsky (Red Army) leads viewers on an entertaining, thrilling, and inspiring personal journey. The film explores everything from upbringing, coaching, and genetics to creativity, psychology, and philosophy. Featuring original interviews with iconic athletes Wayne Gretzky, Pelé, and Jerry Rice. The film resonates beyond the world of sport to realms of self-expression, attitude, and human nature.
Trailer https://www.youtube.com/watch?v=J-B9CVCcLrM
Death of a Travelling Life Insurance Salesman, Saturday, March 2, 4.30 pm 75 min
When a depressed hitman's zest for life is rekindled by his unexpected friendship with an optimistic young man, he is offered a last chance to redeem himself when forced to choose between continuing along his grim path, or risking it all by shirking his boss and abandoning his assignment. Shot entirely in Hudson and the surrounding areas, and featuring a strong local cast of known Montreal actors Death of a Travelling Life Insurance Salesman (or DOTLIS), is a tense dark comedy about redemption, fatherhood, forgiveness, and the power to choose your own path.
Stan & Ollie, Saturday, March 2, 8.00 pm 97 min
Laurel & Hardy, one of the world's great comedy teams, set out on a variety hall tour of Britain in 1953. Diminished by age and with their golden era as the kings of Hollywood comedy now behind them, they face an uncertain future. As the charm and beauty of their performances shines through, they re-connect with their adoring fans. The tour becomes a hit, but Stan & Ollie can't quite shake the specter of Laurel and Hardy's past; the long-buried ghosts, coupled with Oliver's failing health, start to threaten their precious partnership.
Trailer https://www.youtube.com/watch?v=D2zdFwgUYBg
The Fireflies Are Gone (La disparition des lucioles), Sunday, March 3, 1.00 pm 96 min
A frustrated teenager frees herself from her mother's influence and her narrow life in a small industrial town to find out who she really is. While fantastical in spirit and carried by emotional music cues, Sébastien Pilote's film embraces a naturalism that showcases the social concerns of Quebec's Saguenay region. And with its hazy, dreamlike feel and many nocturnal sequences, La disparition des lucioles is a film that also captures the otherworldliness of nighttime giving way to the dawn.
Trailer https://www.youtube.com/watch?v=sAg_k_QF6mI
Hochelaga, Land of Souls (Hochelaga, Terre des Âmes), Sunday, March 3, 4.00 pm 100 min
The latest from internationally acclaimed director François Girard (Thirty-Two Short Films About Glenn Gould, The Red Violin), Hochelaga, Land of Souls is a mesmerizing time travel drama spanning eight centuries of layered indigenous, colonial, and contemporary histories. When a sinkhole suddenly opens up on the field of a downtown Montreal football stadium during a game, the city's past and present begin to intersect.
Trailer https://www.youtube.com/watch?v=Y4tta30ryWE
Celebration Dinner, Cozy Café, Sunday, March 3, 6.30 pm $30.00 ($25.00 for a Pass Holder)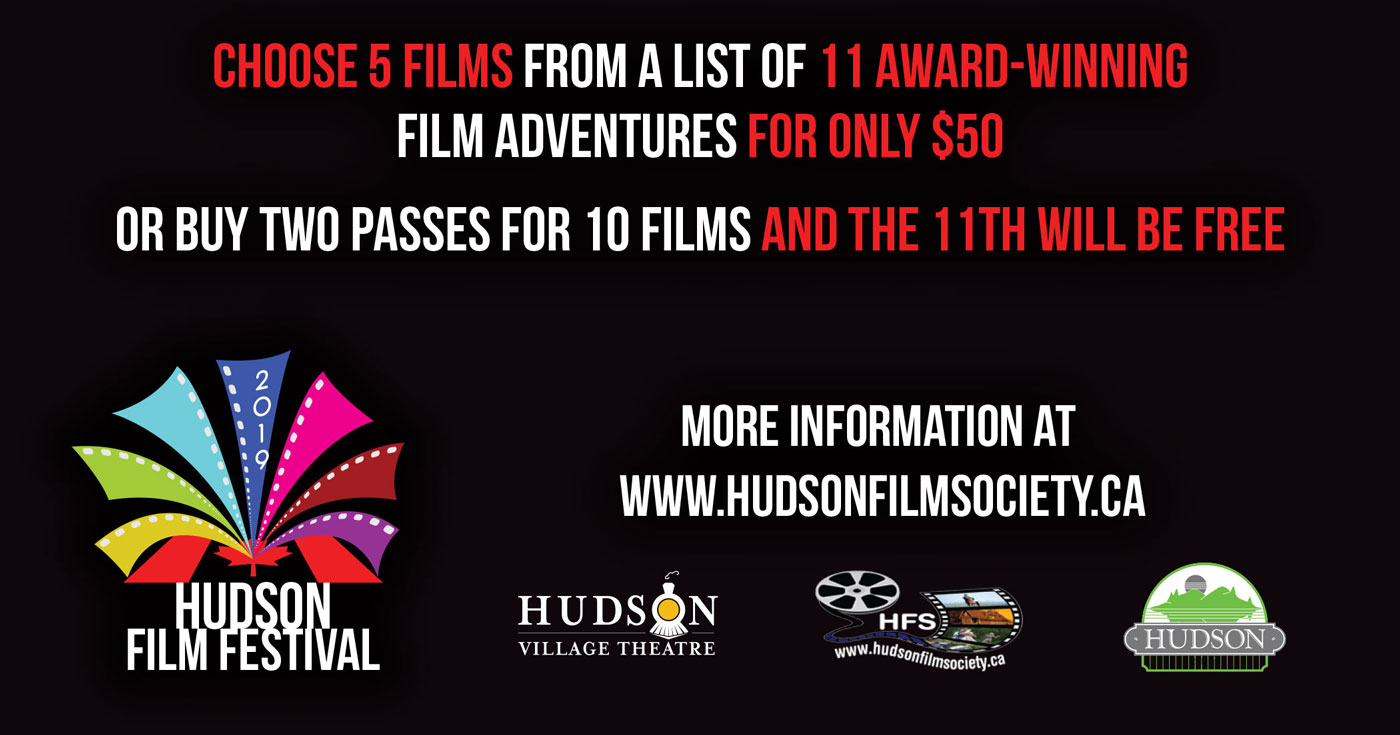 ---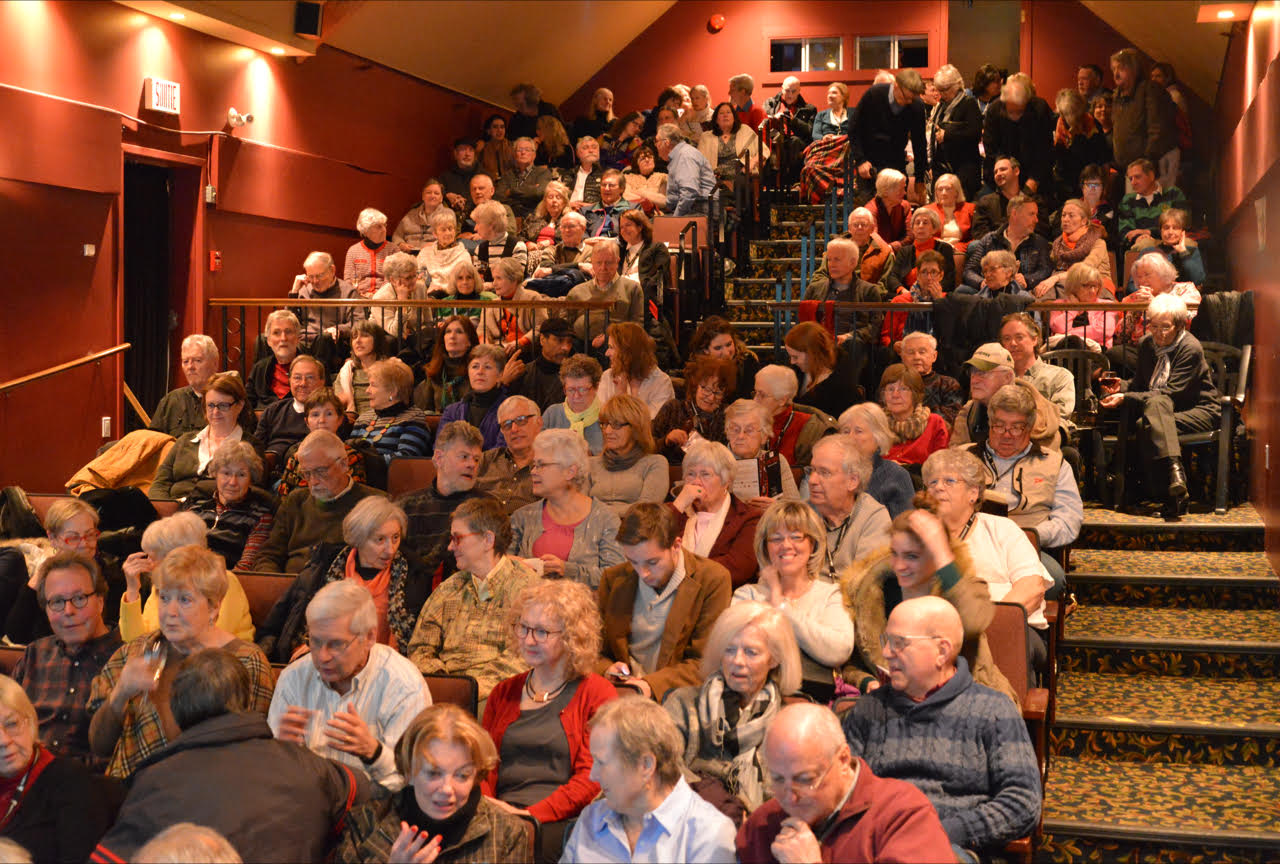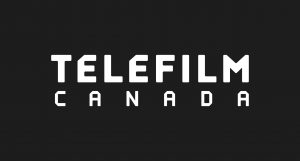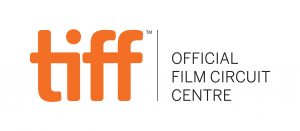 Our wonderful sponsors
The Hudson Festival of Canadian Film would not have been possible
without the generous support of our sponsors.